What we did: Design Guide

The Merck Group is a German multinational chemical and pharmaceutical company headquartered in Darmstadt, Germany

The Design Guide
We have created this interactive design guideline for the Merck Group as a set of directions on how to use the corporate design to assure a satisfactory user experience.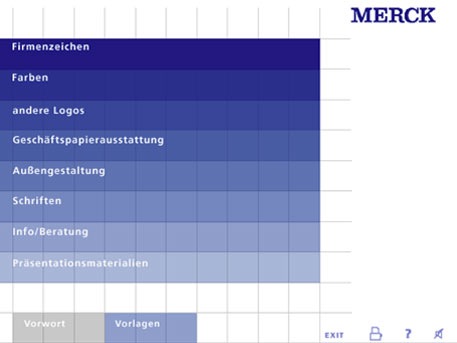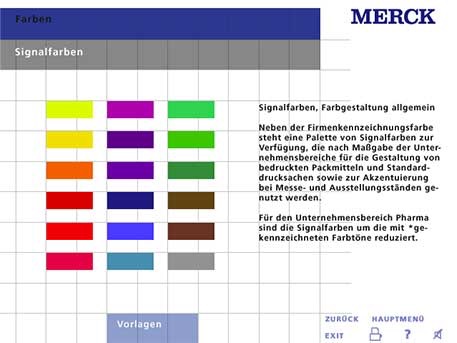 The elements of the Design Guide
The design guide includes everything from the use of design elements, color palettes to the typographic style. Defining these things can help users apply the interactive design style more accurately and consistently and intuitively across all media.
The Image CD: Composition of the Elements
An Image CD could be described as a multi-dynamic brochure. The image CD we designed for the Merck Group serves as an internal and external company description. It contains the company's philosophy, mission and values.
Check out our other projects: