Ekspedicija. Eine Reise zu Russlands Literaten.
What we did: Brand Design, Print Campaign, Corporate Exhibition Design

Ekspedicija. A journey to Russia's literati. Under this title, photographs and excerpts of conversations present Russia's cultural and social situation from the perspective of well-known contemporary authors.

The Exhibition
Photographers Eberhard Schorr and Christiane Schuchart spent three months in Russia and portrayed contemporary Russian writers in photographs and interviews. The exhibition "Ekspedicija" showed a cross-section of modern Russian literature in pictures and short texts and attempted to look at Russia from the perspective of well-known authors. It unites different generations and literary directions, from mystical-metaphorical prose to conceptualize word art and neo-avant-garde to the crime novel. We staged the exhibition from the ground up and designed the dramaturgical tone. It included the idea and the exhibition architecture, the content preparation of texts, and the creation of graphics and typography.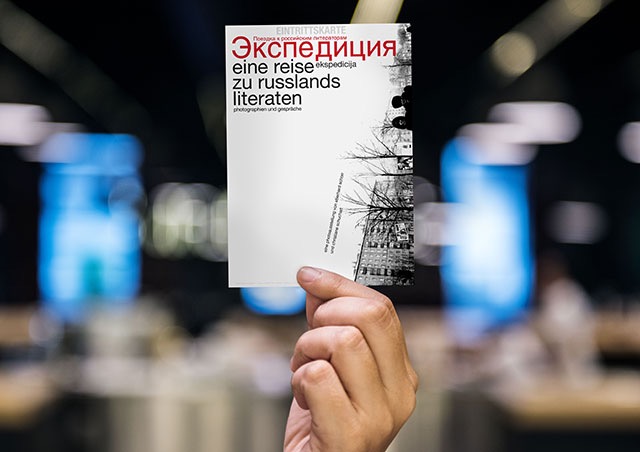 Check out our other projects: